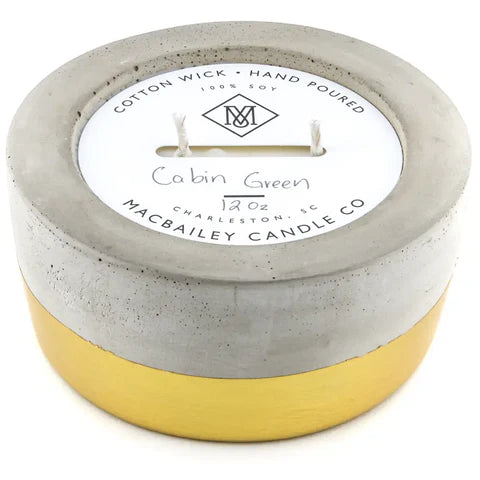 12 oz Gold Dipped Candle in Cabin Green
Hand cast and filled with 100% soy wax with zero additives. Candle holds 12 ounces of wax for approximately 55 hours of burn time. 
Material Type : Concrete

Capacity : 12 oz (354 ml)

Burn Rate : 55 Hrs

Wax : 100% Soy

Diameter : 5.5"

Height : 2.75"

Cabin Green - 

has mild citrus top notes, earthy undercurrents, and a woody, balsam core. It is perfect for the holiday season or for a cold winter evening snuggling by the fire.